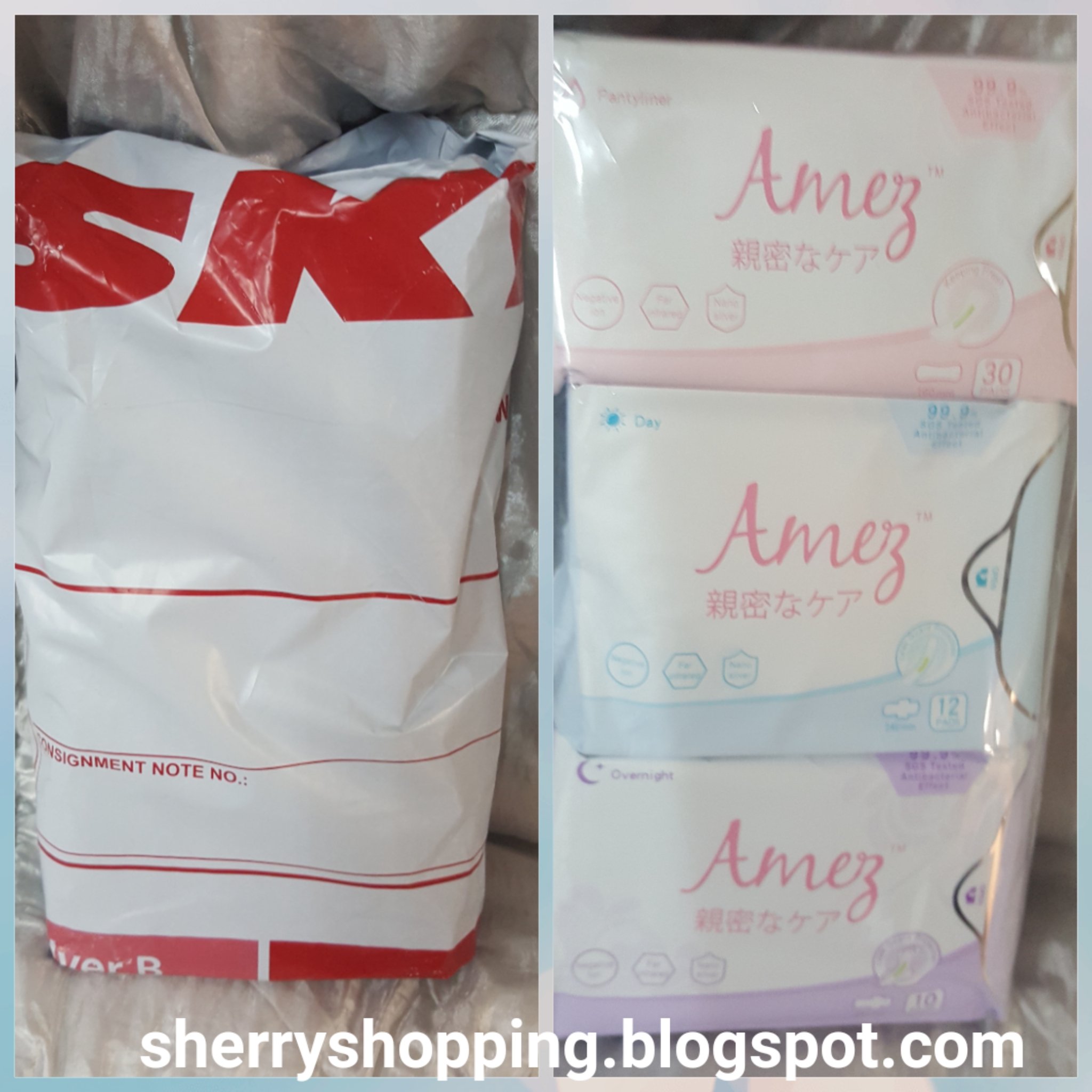 How's everyone doing today? I have got a feminine products to review it is sanitary pad, well not any sanitary pad. This is Amez Care Bio Herbal Sanitary Pad, yeah this sanitary pad has ingredient of herbal. It's the first time I got to know of this sanitary pads.
The range of Amez Care Bio Herbal Sanitary Pad contains of herbal ingredients:
Aloe
Peppermint
TEA Plant
Chamomile
Lavender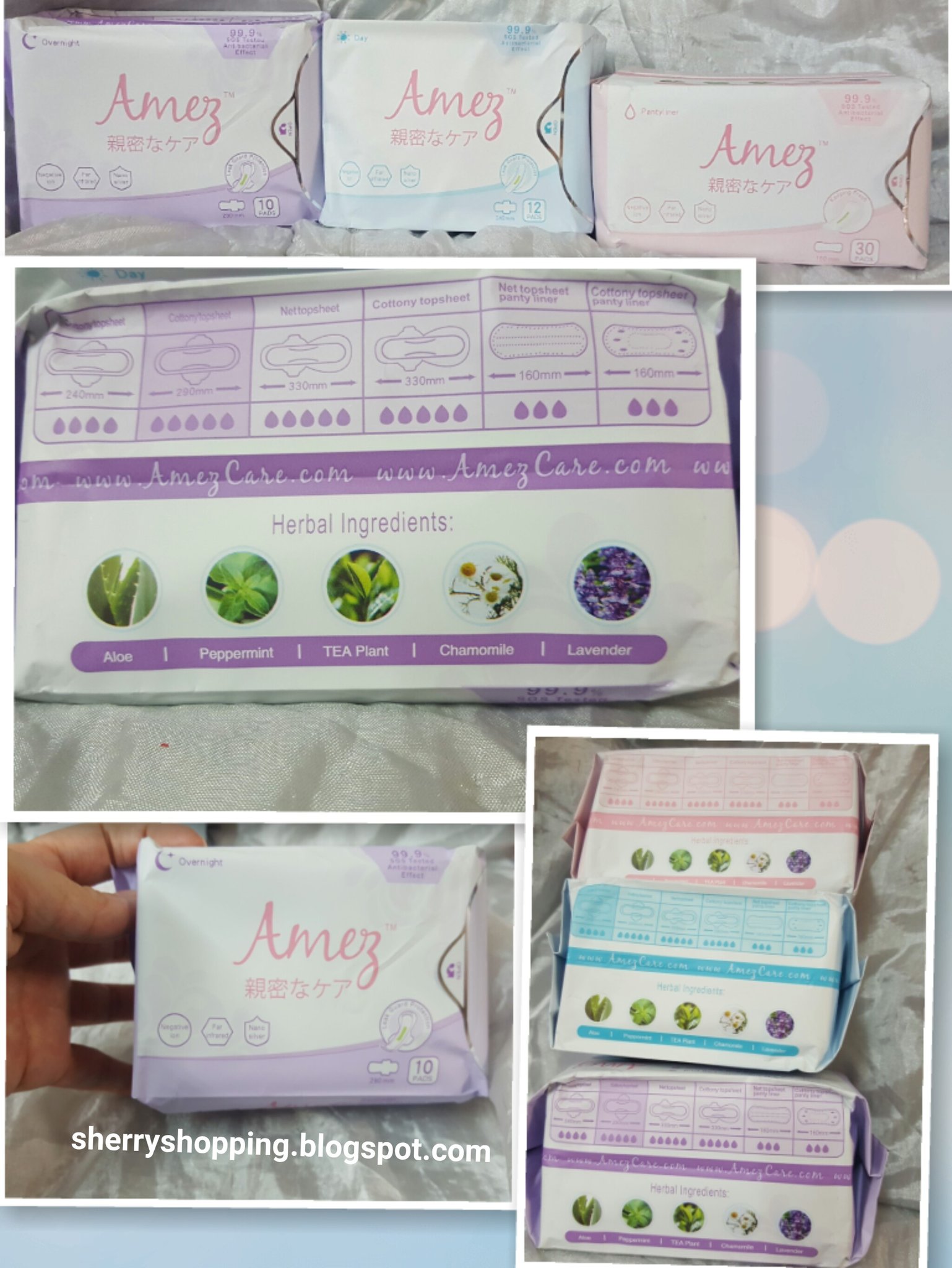 Above photo on top is the Amez Care Night 12 pcs (wings), middle is the Amez Day 12 pcs (wings), and right is Amez pantyliner. The package are sealed, you can open the side for opening and remove one sanitary napkin for use. This good as you can sealed the package, as I know more brand doesn't brand such function.
Their herbal product is designed for comfortable use and I like it. It has herbal scent and product is gentle on skin. Unlike other brand which give me some uncomfortable feelings. I think it depends on individual menstrual cycle flow heavy or not. As I know this is suitable for me to use, the length of the product just nice for me.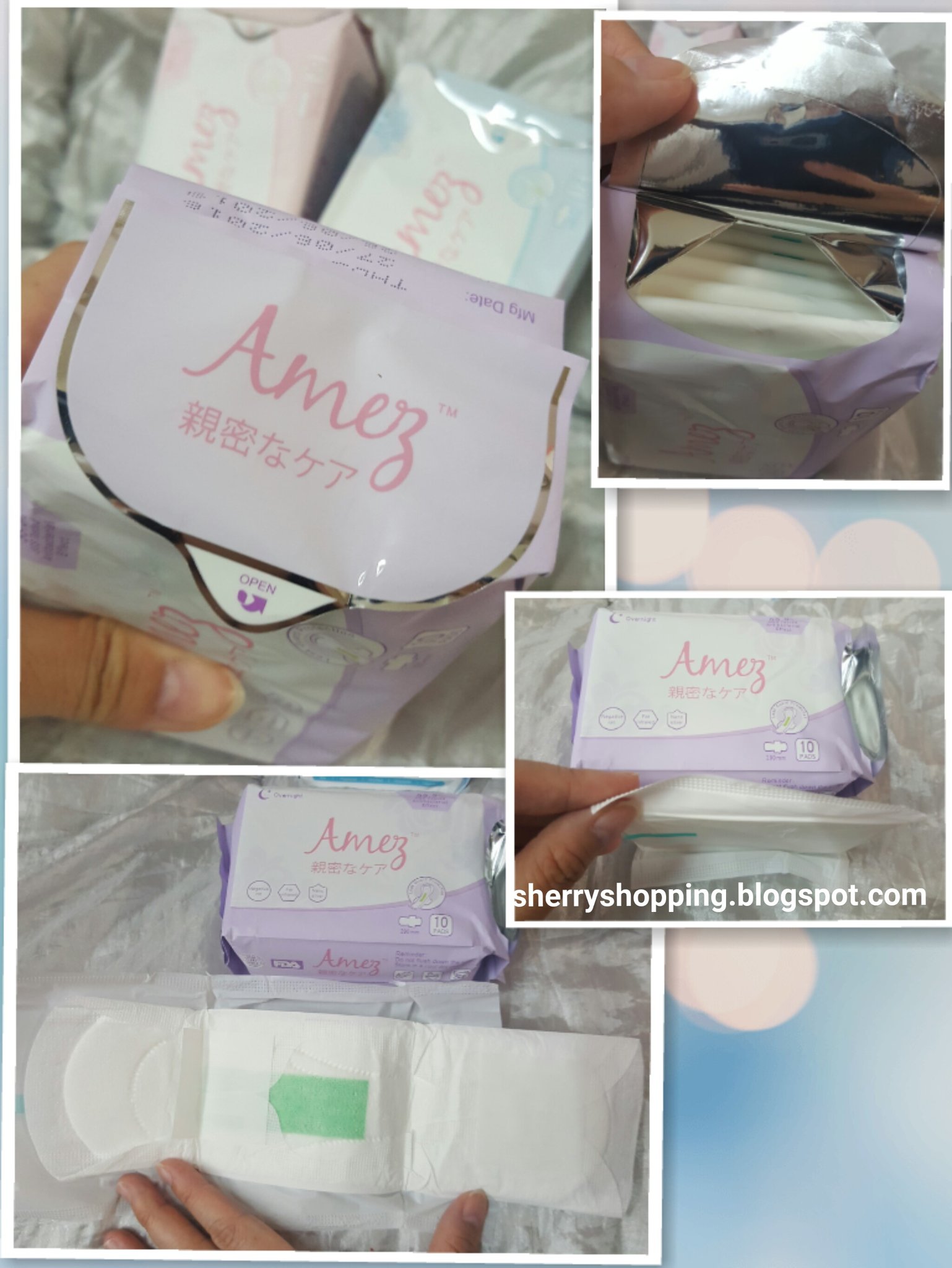 Amez Care Night 12 pcs (wings)
I am mommy of two boys and everyday I am busy with my household and also sending my son for his extra classes. Sometimes I find it tough to go shopping for sanitary pads, now with Internet access we can do online shopping. If you like to know more about the Amez Care check out their website at www.amezcare.com.